Wrongful Discharge Attorney in Parkton & Baltimore, Maryland
Maryland Wrongful Discharge Lawyer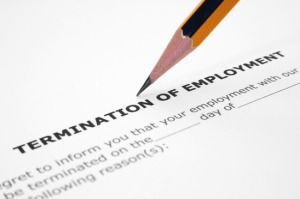 Singleton Law Group is one of the premier employment law firms in the state of Maryland. Our Baltimore, Maryland legal staff are committed to assuring that employees are treated fairly by their employers and that they understand their rights.
What Is a Wrongful Discharge and What Is an "At Will" Employee?
You would be very surprised to know that most people think that it is illegal to terminate someone's employment without a good or valid reason. For example, people believe that they cannot be fired for stealing when they did not steal, for telling jokes that aren't funny, or for even wearing the wrong color shoes. The truth is that people working without a contract are "employees at will" who can be fired for good reason, a bad reason, or no reason at all. There are exceptions to this rule for statutory employment laws such as discrimination laws and other employment-related laws, if you are a whistleblower or if the termination violates some other clear public policy.
A wrongful or abusive discharge occurs when an employee is terminated for a reason that violates "clearly enunciated public policy" and there is no administrative process for seeking a remedy for this unlawful act. The EEOC's jurisdiction only relates to employers who have more than 15 employees.
In those cases that are not within the EEOC's jurisdiction, but where a person believes that their termination was based on their race or religion, a person can file a lawsuit for wrongful or abusive discharge as it violates public policy to terminate someone because of their race, even when the employer has less than 15 employees. This is but one example of an "Adler" type of case. If you have concerns or questions, give us a call.
Contact us today or request a consultation to learn how we can make a difference in your case.