Union Representation Attorney in Parkton & Baltimore, Maryland
Representation of Labor Organizations and Independent Unions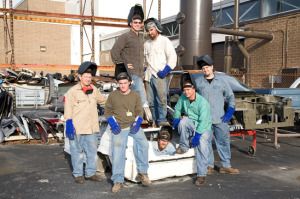 Singleton Law Group has been recognized as one of the premier labor law firms in the State of Maryland. Our labor law attorneys have represented individual clients and labor organizations from across the United States.
We routinely represent labor unions in traditional labor law matters before the National Labor Relations Board, and in state and federal courts.
Some of The Areas We Provide Representation and Advice Include:
Collective Bargaining, including advice, drafting, and negotiation

Unfair Labor Practices, defending and litigating Unfair Labor Practices (ULP) claims before the National Labor Relations Board (NLRB) and the courts

Labor Arbitration and Mediation

Strikes, unfair labor practice charges, and union representation campaigns

Union Organizing, including advice, training, and campaigns
Our Maryland collective bargaining attorneys have earned a national reputation for producing exceptional results for our clients. Many of our labor law cases come from referrals from other attorneys or from labor unions we have represented in the past.
Contact us today or request a consultation to learn how we can make a difference in your case