Sexual Harassment Attorney in Parkton & Baltimore, MD
Maryland Sexual Harassment Lawyer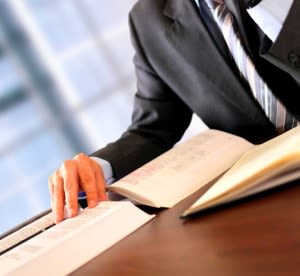 We know that in sexual harassment cases, employers tend to have greater financial resources than employees. As experienced Maryland sexual harassment lawyers, we at Singleton Law Group work to level the playing field. Our nationally recognized lawyers work to produce the best results in every case. We are highly sensitive to our clients' needs and settle a case only if it is in our client's best interest.
Singleton Law Group handles Maryland sexual harassment cases representing individuals who have been the victim of unwanted sexual conduct, either verbal or physical, or who have experienced sexually offensive or a hostile environment in the workplace.
Maryland Sexual Harassment Legal Services
Singleton Law Group provides professional legal representation as:
Baltimore and Maryland sexual harassment lawyer

Maryland sex or gender discrimination lawyer

Maryland wrongful discharge attorney
Author of Book Chapter on Sexual Harassment
Because of his reputation, extensive knowledge and years of experience in this area, John was recently asked to write a chapter in a new book REPRESENTING EMPLOYEES IN SEXUAL HARASSMENT CASES, Inside the Mind Series, Aspatore Books, Thomson, Reuters, West publishing
Sexual Harassment
Sexual harassment is defined in the law as "unwanted sexual advances." Generally, there are two types of sexual harassment:
Quid quo pro harassment occurs when the harasser either threatens that adverse employment actions could occur, or one could get preferential treatment only if one gave in to the advances. Sometimes women who are harassed are afraid to tell the harasser that they do no "want" the advance because she wants to avoid an uncomfortable confrontation, feels guilty or fears retribution. However, unless it is made clear to the person making advances that their advances are unwanted, it is very difficult to prove that the harasser knew their advances were unwanted.
Hostile Environment is a legal term often associated with sexual harassment. Where the environment is either demeaning, embarrassing, disgusting, such as an office with sexual pictures, regular sexual comments or jokes, or other conduct that is "hostile" to a person based upon either that person's sex.
Hostile Environment does not pertain only to sexual harassment. Comments made based on a person's age, race, religion, or national origin, can also create a hostile environment. It is not just sexual comments that can be unlawful – comments about "old people," "Jews," or other racial terms may also create a work environment that is hostile.
Sexual harassment is unlawful under both Federal Law (Title VII of the Civil Rights Act) or Maryland State Law (Article 49B of the Maryland Code). You can get more information at www.eeoc.gov or by scheduling a consultation with this law firm.
Contact us today or request a consultation to learn how we can make a difference in your case.