Other Unlawful Discharges Attorney in Parkton & Baltimore, Maryland
Maryland Other Employment Discharge Lawyer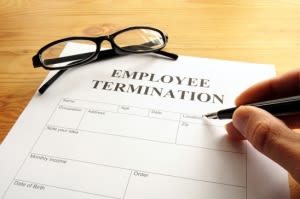 Singleton Law Group is one of the premier employment law firms in the state of Maryland. Our Baltimore, Maryland employment lawyers are committed to assuring that employees are treated fairly by their employers and that they understand their rights.
Most employees are "at-will" employees. While these types of workers have very few rights in the workplace, there is a long list of federal, state and even local ordinances that restrict the rights of employers to discriminate against workers in hiring, firing and other decisions related to employment conditions. Just a shortlist include:
Title VII of the Civil Rights Act – discrimination based upon race, gender, religion, national origin, mental or physical handicap
Age Discrimination in Employment Act (ADEA)– prohibits age discrimination in hiring, firing and employment decisions
Americans with Disabilities Act –prohibits discrimination based upon mental or physical handicap and requires employers to make reasonable accommodations to allow handicapped individuals to perform work duties with the accommodation
National Labor Relations Act – law covering the conduct of employers and unions, provides mechanisms for workers to select bargaining representatives, prohibits discrimination against workers for union activity and "protected concerted activity"
These are just a few of the many laws that legislators have enacted to protect workers. Maryland, as well as Baltimore City, Baltimore County, Howard County, Montgomery County and Prince Georges' County, have enacted laws that mimic Title VII and provide nearly the same remedies as provided by Federal Law.
Oftentimes, these local laws actually go further in protecting people. For example, the Age Discrimination in Employment Act prohibits age discrimination against workers who are over 40 years old, while Maryland State law does not have limitations on the age so that younger workers may actually be protected against biases against younger workers.
If you have questions or concerns about your employment, your company, or simply because you are interested, feel free to give us a call.
Contact us today or request a consultation to learn how we can make a difference in your case.