Health Occupations & Licensure Attorney in Parkton & Baltimore, Maryland
Health Occupations and Licensure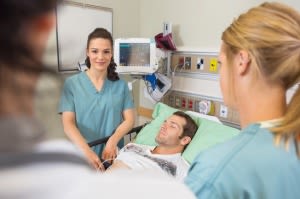 Many of you are employed in health occupations, whether it be as doctors and physician assistants, nurses, CNAs, GNAs, LPNs, and countless therapists. We have represented many workers who may have hearings before various licensing boards, protecting their right to engage in the occupation you worked so hard for.
Along with our extensive experience in Employment law, we have a vast amount of knowledge in healthcare law, including the various regulations applicable to health occupations such as nurses, nursing aides, geriatric aides, doctors, massage and physical therapists, radiologists and a great many other professions taking care of health needs.
We can help you and your practice set up and establish an office including any licensing, agreements, and contracts. Not only can we help you set up your business to be compliant with the laws of Maryland, but we can also protect you when you may find yourself facing charges. Because of our experience, we know the specific regulations and requirements for Maryland and local Maryland cities, municipalities, and counties.
Contact us today or request a consultation to learn how we can make a difference in your case.