Union Contracts Attorney in Parkton & Baltimore, Maryland
Union Contracts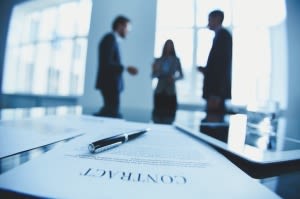 The Singleton Law Group can help our clients write and negotiate a union contract for employers, employees, or unions. Our knowledge of union and employment law, allows us to effectively represent any of the parties involved in the contract. This helps to eliminate loopholes and to make sure that you are well covered and protected.
While the firm has represented labor organizations for over 30 years, the same knowledge that is required to represent unions is incredibly helpful and representing small businesses and other employers. First of all, I know most of the tricks.
More importantly, I am known announced within the labor circles, that in representing businesses, unions are well aware of my reputation for being fair and honest in all dealings. I have found that I can generally negotiate agreements in half the time as others without the same experience. Perhaps you should give us a try.
Contact us today or request a consultation to learn how we can make a difference in your case.