Small Business Contracts Attorney in Parkton & Baltimore, Maryland
Small Business Contracts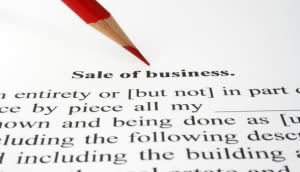 People often forget that not only do we have over 37 years of experience practicing law but also over 30 years running a small law firm which is the same as running any business. I know what works in starting and operating a business as well as the laws related to business. That experience makes a tremendous difference when you need advice concerning your business.
Often when a small business is being started, funds are tight and having proper contracts and agreements drawn up by an experienced lawyer is the first thing to do. Typically, if you have a business attorney, that person probably knows very little about employment law. Unfortunately, hiring, paying and even firing employees can be both traumatic for the owner as it is for the worker.
Working without a lawyer that has experience in the hundreds of federal, state and even county laws applicable to employment leaves you helpless. There is the EEOC, DLLR, DOL, NLRB and countless other agencies with whom you must deal and a wrong decision can have a drastic impact on your small business. You can put your problems on our shoulders and we can carry them for you.
Contact us today or request a consultation to learn how we can make a difference in your case.