Severance Agreements Attorney in Parkton & Baltimore, Maryland
Maryland Severance Agreements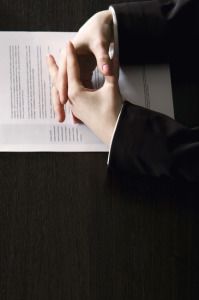 In order to avoid lawsuits or discrimination charges filed by workers who have been terminated, most employers utilize "Severance and Release Agreements" to protect themselves. The Singleton Law Group has represented both employers and employees in either drafting or reviewing these agreements.
For employers, it is critical to have a carefully crafted agreement and for the worker, it is essential to know what rights you are waiving and is it worth it. to ensure a fair agreement on either side. Most employees do not know that they cannot collect unemployment benefits while getting severance. Having a lawyer review severance agreements on either side can help to cover both sides of the agreements and help to eliminate loopholes.
The fact of the matter is, most employers are not aware of the many complications that can occur with terminating employees and find out too late, thus requiring a severance agreement to protect their interests. That is also true for employees door staring at an agreement that gives them 21 days to review the agreement and seven days to revoke it don't realize how important it is to have an attorney review it. If you find yourself in that situation, do not hesitate to call the Singleton Law Group.
Contact us today or request a consultation to learn how we can make a difference in your case.