Employment Contracts Attorney in Parkton & Baltimore, Maryland
Maryland Labor Law Contracts & Agreements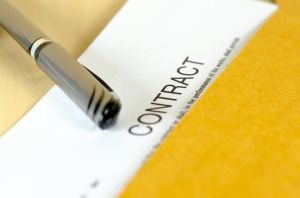 Whether you're an employee, worker or contractor, labor or trade union representative, or work as the employer's human resources specialist, we can help write and review employment contracts, non-compete, and other special provision agreements as well as helping to resolve disputes regarding these contracts and agreements. We have significant experience in arbitrating and mediating disputes with various state and federal agencies. We also have acted as the mediator for parties seeking neutral to ensure fairness and protect the rights of each party involved.
Various types of labor law documents exist to offer protection of worker rights, and describe working conditions, terms of employment, employee policy, fair dismissal, property, payment, personal background, and much more. Because of the wide range, interwoven intricacies, and nuances of each, it's best to let the experts at Singleton Law Group handle writing or reviewing your labor contracts or agreements.
At Singleton Law Group, it's our aim to make our highly effective legal services for labor law available to all our clients throughout Maryland.
Checklist of Labor Law Documentation Types:
Employment Contracts & Agreements

Employment contracts use job descriptions, "at-will" terms, and other conditions to define the type of work, the relationship of the employment, payment, and compensation, and more.

Contract of Employment / Contract of Service (Employees)

A contract for Services (Self-Employed / Workers)

Independent Contractor Agreements

Immigration Employment Contracts

Fixed-Term Contracts

Project-Based Contract

Severance and General Release Agreements
Contact us today or request a consultation to learn how we can make a difference in your case.