COVID-19 Unemployment Insurance Phone Updates
Aug. 14, 2020
If you have been laid off or terminated from you employment because of the ongoing COVID-19 crisis, please read the information below from the Maryland Department of Labor website. If you apply for UI benefits and are denied, please file an appeal immediately and call our office for advice or representation:
Important Unemployment Insurance Phone Number Updates:
The Maryland Department of Labor launched a new Interactive Voice Response (IVR) system this afternoon to expand and improve the features available for unemployment insurance claimants who contact the department by phone. Using the IVR system, claimants can now file weekly claim certifications for both regular AND pandemic unemployment insurance claims by phone. Claimants can also file a telecert for multiple weeks, reset their PIN, check their payment status, receive filing instructions, and more without having to connect with a claims agent.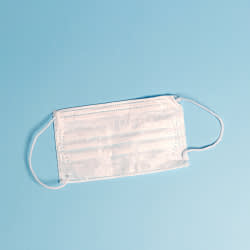 To connect with the IVR system available 24/7, call 410-949-0022 or 1-800-827-4839, toll-free. Please listen carefully as the voice and many prompts, like the weekly certification questions, have changed. To familiarize yourself with the weekly certification questions before filing a telecert, please visit the Weekly Claim Certification FAQs.
If claimants need to reach a live claims agent to file a new claim or inquire about an existing claim, they should call 1-877-293-4125, toll-free. Live claims agents are available from 7:00 a.m. to 6:00 p.m., Monday through Friday, from 8:00 a.m. to 12:00 p.m. on Saturday, and from 12:00 p.m. to 4:00 p.m. on Sunday. Our claimants now have the option to call us seven days a week.
If a claimant calls during business hours, they may provide a callback number. When an agent becomes available, the system will call the number provided and connect the agent with the claimant. If the claimant stays on hold, they will be offered the opportunity to connect with a virtual agent to have their questions answered via smartphone.
COVID-19 Work Search Exemption
Due to the state of emergency proclaimed by the Governor of Maryland, and the labor conditions across the state of Maryland, the Secretary of the Maryland Department of Labor (Labor) has ordered a temporary exemption from the work search requirement for individuals receiving unemployment insurance benefits.
Labor will exempt all current and new unemployment insurance benefit recipients from the requirement to actively seek work while Maryland is in a declared State of Emergency and for thirty (30) days after. However, recipients MUST CONTINUE TO FILE WEEKLY CLAIM CERTIFICATIONS, either through the online Weekly Claim Certification or by calling 410-949-0022.
When you file your certification, you will be asked whether you have searched for work. Please respond accurately. Because of the exemption, even if you answer "No," you will still receive your benefits. If you have questions about the exemption, please visit our Work Search Exemption FAQs. If you have questions about filing your weekly claim, please visit our Weekly Claim Certification FAQs.
Claimants who are selected to participate in a federally-required reemployment workshop during this period will be required to complete a one-on-one telephone session with a reemployment facilitator. However, claimants will not be required to complete the activities detailed in their Individual Reemployment Plan (IRP) until the state of emergency has been lifted.